It has emerged that Ghana lacks a policy framework meant to deal with health matters in relation to 7,000 prevalent rare diseases, and also the right treatment and the needed support for victims who suffer such undiagnosed conditions of health.
A rare disease is any disease that affects a small percentage of the population. Most rare diseases are genetic and thus are present throughout the person's entire life, even if symptoms do not immediately appear.
Many rare diseases appear early in life, and it is always likely about 30% of children with rare diseases will die before reaching their fifth birthday.
Some of these Rare Diseases are:
Treacher-Collins Syndrome
Waardenburg Syndrome
Osteochondrodysplasias
Diastrophic dysplasia
Fragile X Syndrome
Rubenstein-Turby Syndrome
Down Syndrome (Trisomy 21)
Abdominal Neuroblastoma
Congenital heart disease
Porencephaly
Facial Oblique Syndrome
Patau Syndrome
Edwards Syndrome (Trisomy 18)
Anorectal Malformation/ Imperforate Anus
It is against this background that the Rare Disease Ghana Initiative, a Non-Governmental Organisation, led by its Executive Director, Mr. Samuel Agyei Wiafe a Clinical Psychologist, is calling on the government and legislators to prioritise the treatment, medical care, and financial support to boost the diagnosis of rare diseases.
The organisation is asking the Ghana government as a country to review some of the laws in order to cover other critical medical care and health needs.
He was addressing a media briefing in Accra on Wednesday.
"We need to review our laws and also do more clinical testing. For instance, if you go to the US, they have the Orphan Drug Act. This Act gives incentives to pharmaceutical companies who are willing to make drugs for Rare Diseases and so they get 10-years exclusive rights and other things. These are some of the things that motivate industries to want to invest in the Rare Disease Community."
He added "by definition, if you have a disease that affects 1 to 57 people out of a 100,000 group of people then you are talking about rare diseases because it doesn't occur frequently in the population. So diseases that do not occur frequently but once a while are what we call Rare Diseases," the Clinical Psychologist explained.
He lamented that "Most Rare Diseases do not have an approved treatment, in fact out of the 7,000 number of Rare Diseases that have been reported only about 5% have some approved treatment on them so a greater number of people living with rare diseases do not have access to treatment."
"In our part of the world, even with the 5%, most of the patients cannot access treatment because the treatment is not available. The campaign to advocate for Rare diseases started in 2017 and officially became an organisation in 2018; that was when we hosted the first Rare Disease Day and subsequently, we have been leading advocacy for Rare Diseases.
…Since that time, we have created awareness among stakeholders, engaged some heads of institutions, government institutions, and we have also created a lot of awareness using social media, mainstream media. We have also done training for health professionals in Rare Diseases; we also organise regular webinars to expose and showcase the issues including newborn screening," he revealed.
The organisation also supports patients directly through its CARE COORDINATION PROGRAMME.
"Under this arrangement, if we have a patient with a specific need maybe a surgery or undergo any radiological investigation, laboratory investigation with the hope of arriving at a definite diagnosis, we provide that kind of support," he said.
He decried that the initiative is very capital intensive and appealed to the government, corporate bodies, among other philanthropic gestures to get onboard.
About Rare Disease Ghana Initiative
Rare Disease Ghana Initiative was started in 2017 after the executive director saw the need to advocate for people living with rare diseases in Ghana when he came across a family affected by an undiagnosed syndrome.
After realising the impact of undiagnosed and rare diseases on the family and the challenges within the healthcare system, he has established Rare Disease Ghana Initiative to champion advocacy and support for families affected.
Rare Disease Ghana Initiative (RDGI) is a registered national Non-Governmental Organisation in Ghana made up of a network of professionals, patients, caregivers, and organisations whose aim is to develop, seek wide endorsement and to advocate for the implementation of a plan to support research, education, service development and seek support for individuals and families affected by undiagnosed, genetic and rare diseases in Ghana.
RDGI brings together rare disease patient support groups, charitable and non-profit organizations, health organizations, clinical experts, researchers, emerging biotech enterprises, and industry partners to take action on rare diseases in Ghana and in collaboration with international alliances.
Rare Diseases Ghana Initiative works in partnership with government, government agencies, industries, individuals, and other non-governmental organizations to take action on rare diseases.
Every year, it observes the Rare Disease Day and this year's 2021 edition is being organized in Ghana with the support of Takeda (a pharmaceutical company that makes products for rare diseases) and 54Gene (a biotech focused on equalizing precision medicine by including underrepresented Africans in global genomic research.
In addition, the organization will host a virtual symposium on Birth Defects and Rare Diseases. This is the 3rd symposium to be held since 2018.
The goal of the symposium is to improve knowledge and awareness of congenital anomalies, genetic and rare diseases among health workers, researchers, policymakers, and the general public.
The symposium is CPD-accredited to medical professionals especially Doctors who attend.
The symposium will take place on 3rd March which is the same day to commemorate global World Birth Defects Day.
Globally, Rare Disease Day is an observance held on the last day of February to raise awareness for rare diseases and improve access to treatment and medical representation for individuals with rare diseases and their families.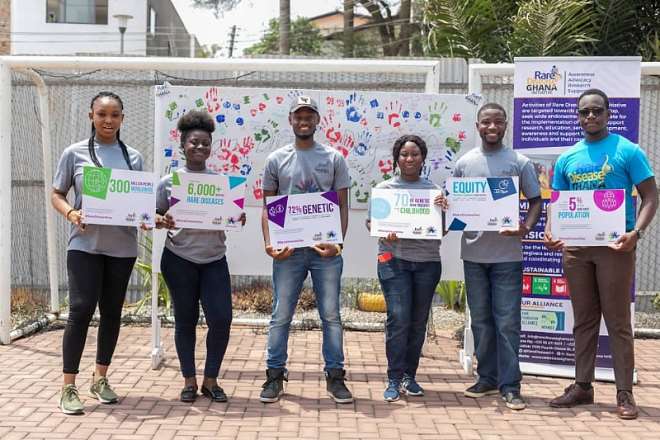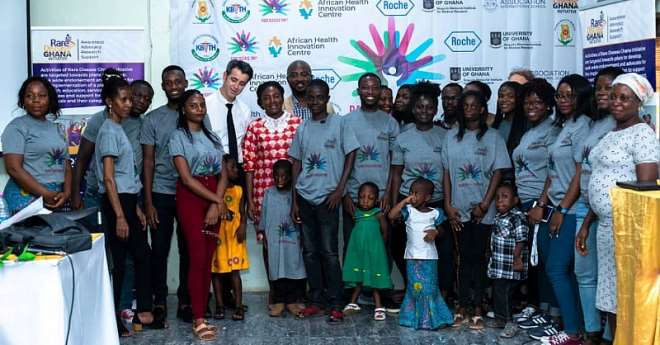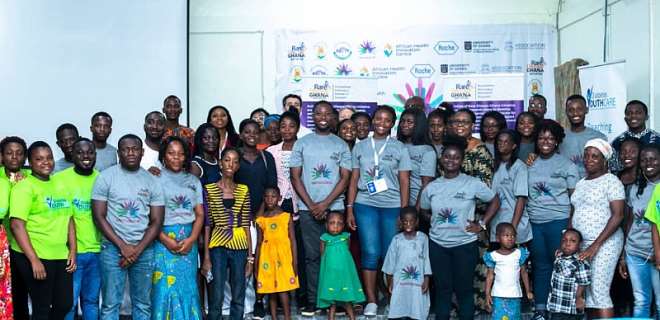 AMA GHANA is not responsible for the reportage or opinions of contributors published on the website.