Managing Director of GIHOC Distilleries, Mr. Maxwell Kofi Jumah, in the company of his management team and some staff, have once again paid a working visit to the Aboso Glass Factory located at Tarkwa in the Wassa West District of the Western region of Ghana.
This is the second batch of a management team visit to the glass factory.
The tour of the Aboso Glass Factory also took place in the company of some media personalities.
The aim of the visit, according to the Media Relations Manager of GIHOC, Afua Foriwaa Boafoh, was to familiarise themselves as GIHOC gears up for rehabilitation works as part of efforts to revive the factory.
The team also included these members of staff:
1) Yvonne Mensah – Ag. Marketing Manager
2) Kate Bamfo. – Brands Manager, Meridian Natural Mineral Water
3) Nana Amma Agyemang – Unit Head, Clinic
4) Frimpong Sarfo – Senior Warehouse Supervisor
5) John Opoku Brobbey – Warehouse and Transport Manager
6) Genevieve Oblikai Commey – Head of Production
7) Richel Boateng. – Unit Head Para-Legal Secretary
8) Albertina Deladem Agato – Unit Head, Customer Relations Manager
9) Apea Twumasi Ankrah – Legal Administration
10) Mark Okyere Amponsah – Unit Head, Assistant General Service manager
11) Afua Foriwaa Boafoh, Head, Media Relations Unit
12) Issaka Ibrahim – Driver/Dispatch rider
13) Daniel Akpor Mayne – Driver
14) Christiana Sarfo – Marketing Officer
"This move is geared towards a major facelift of the Glass Factory," Afua Foriwaa Boafoh revealed.
The Aboso Glass Factory has been producing glass bottles for GIHOC's top brand liquors including Castle Bridge, Kaiser, Schnapps amongst others.
The Glass factory has also been producing glass bottles for Coke, Guinness, making it one of the best manufacturers of glasses and bottles in West Africa.
On the marketing potential, when the rehabilitation is complete, it would offer GIHOC the opportunity to access glasses and bottles produced locally by the glass factory as against the import of such materials for the production of drinks.
Currently, GIHOC spends millions of dollars importing glass bottles hence the revival of the Aboso Glass Factory the management of GIHOC is confident it will go a long way to help save a lot of costs in terms of procuring the raw materials.
"GIHOC will cease from importing glasses and bottles and get them locally produced right here in Ghana as the main source of raw materials to boost the supply chain. There is a huge market potential for the glass bottle industry in West Africa particularly Nigeria, Burkina Faso, and the Ivory Coast," Afua Foriwaa Boafoh further revealed.
The team further used the opportunity to also visit the Aboso Glass Factory School Complex.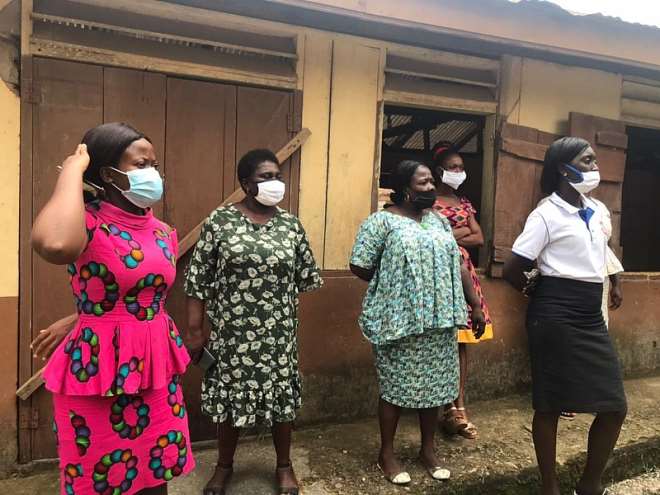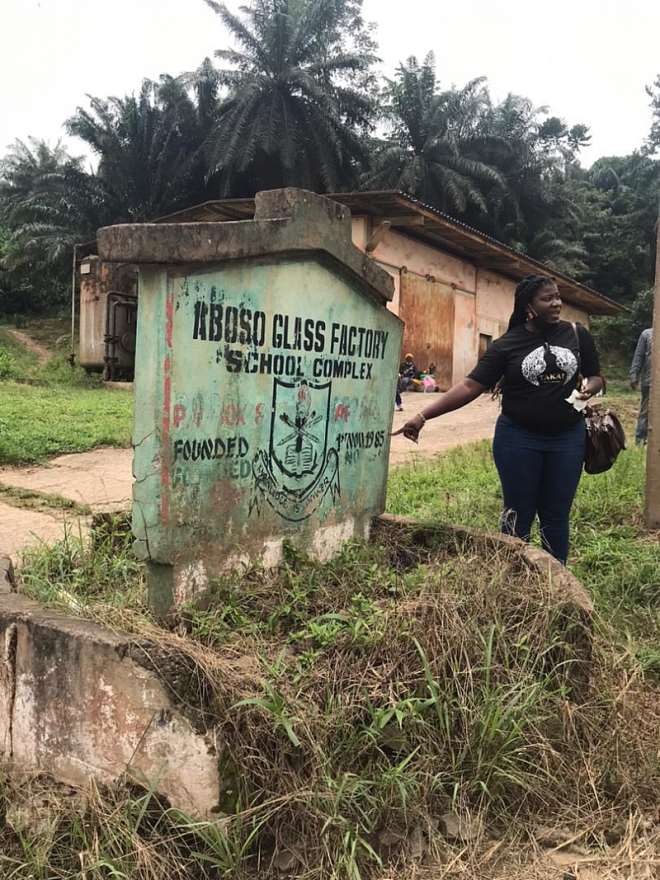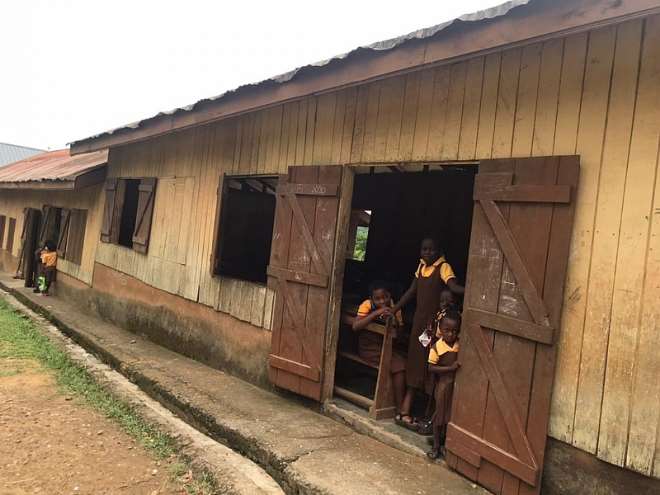 AMA GHANA is not responsible for the reportage or opinions of contributors published on the website.