RAS TAKURA is a Jamaican Dub Poet, a Spoken Word Reggae artist. He is also a Farmer and advocate for Natural Ital, traditional Agriculture in the modern world.
In 2019, RasTakura made his debut on the continent of Africa with a Royal Appearance at the Panafest at the Cape Coast Stadium in Ghana Central region in honour of the Year of Return.
His next project dubbed 'The time of Return' is set to be officially released soon featuring Ghana's evergreen Kuchoko Master Blakk Rasta.
In a telephone interview from his faraway base in Jamaica, he mentioned to the Editor of ModernGhana, William Nana Beeko that he would also be hosting the 11th Dis Poem Wordz & Agro Festival later this year when the date is finalised.
"The 11th Dis Poem Wordz & Agro Festival is usually an all-day Poetry Festival that we used as a forum to invite farmers to take their natural Traditional Heirloom seeds and practice seeds exchange as a means to preserved original seeds in circulation," Ras Takura explained
His first album of 17 tracks titled Food War created a buzz in Jamaica after it was launched and released in New York about 5 years ago.
The album received notable rotations on reggae radio in Jamaica, Europe, and the USA with the album title track Food War becomes a favorite among the radio DJs in Jamaica.
The Science of Agriculture which featured legendary Mutabaruka also received great recognition across the globe.
Takura has made 4 appearances on Rebel Salute, One Time on Reggae Sumfest plus numerous appearances on different festivals, Colleges, and Universities across the USA, Jamaica, and the Caribbean.
On why he chose poetry, this is what he had to share:
"I developed a serious interest in Poetry the first time I heard Tehut 9's album, Mind Magician Album about 19 years ago then I started to compose my own Poetry. Before I was exposed to Poets like Tehut, Mutabaruka, DYCR, Jean Binta, LKJ, and Oku Onoura. I was more of a dancehall DJ I used to imitate Ninja Man.
…My Poems cover global issues, current, African liberation but my work mainly reflects the Agricultural side of things. Heirloom seeds exchange is the title of my book of poems coming out soon. The purpose of Poetry in society is to fill that gap where every other infrastructure to serve the people has failed, so the Poem should give the people hope where they feel hopeless in their direction and focus," he revealed.
Touching on some of the platforms and events he has featured on he mentioned that he has presented on some of the major Poetry Festivals in the USA, Jamaica, and the Caribbean.
Some of these activities include the Anguilla Lit Festival, Microphone Messenger in Tortula, NYC Poetry Festival, Bridge Water International Poetry Festival USA, Charlemont Reggae Festival the USA, Star waves Reggae Festival, LA Reggae Vegan Festival, Vermont Jerk & Reggae Festival USA, Calabash Lit Festival just to name a few.
Ras Takura has been nominated for an award in the category of MOST EDUCATIONAL ENTERTAINER by IRAWMA one of the largest and longest-running organization that gives awards to reggae artists.
"With the exception of the Grammys, IRAWMA is one of the largest and longest-running awards and I feel it is a great honour to be nominated. I feel deeply honored to be nominated among my teachers particularly people like Capleton, Mutabaruka, Kabaka Pyramid, and Anthony B.
All these legends with the exception of Kabaka I have been listening to all my days growing up as a youth in Jamaica so it's an honour to be nominated among them, I already won by been nominated. Last year we walked away with the award of Best Spoken Word Artist in the Mutabaruka category," Ras Takura stated.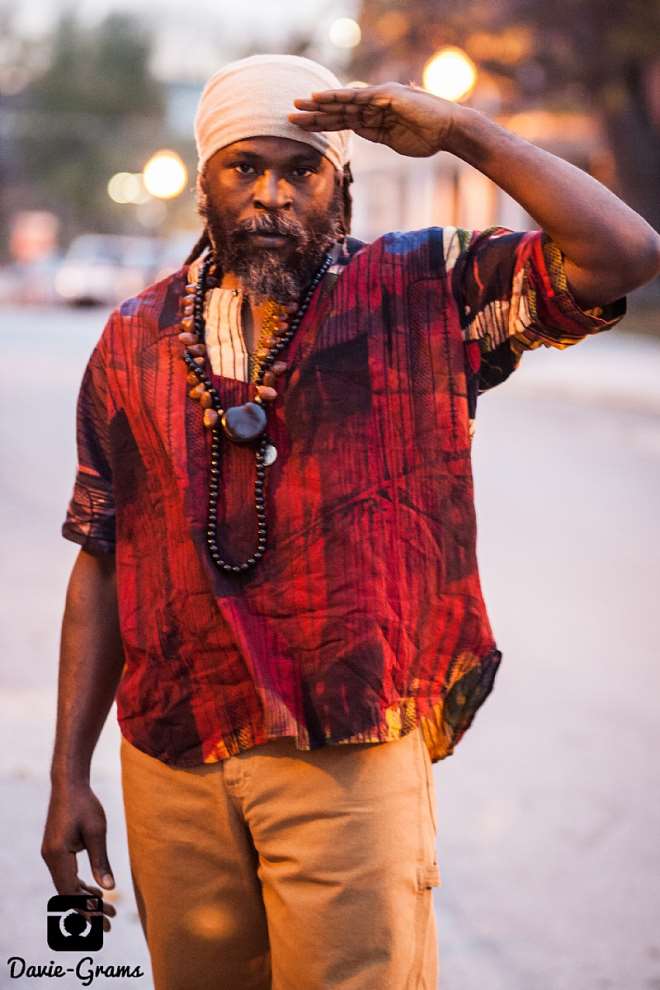 AMA GHANA is not responsible for the reportage or opinions of contributors published on the website.