The Member of Parliment for Salaga South Constituency Hon. Hajia Zuwera Ibrahimah on Monday 17th May, 2021 donated twenty five (25) motor bikes to the Kulaw ward within her constituency.
The Kulaw ward comprising Abromase , Silmunchu, Kijewu, Akamade and other branches received a motorbike each.
The donation of the motor bikes according to the MP is in fulfillment of a promise she made during the parliamentary primaries in 2019 where she promised to empower and resource the various branches in order for them to be able to carry out the day-to-day activities of the party at the branch level.
Donating the motor bikes to the branch executives, the Savannah Regional Youth Organiser, Alhaji Inusah Mahama who doubles as the Chief Operations Manager at the office of the MP indicated that, the motor bikes are donated to the branches and not to individuals and so the motor bikes must be used to assist the daily activities of the party within the branch level.
Hajia Zuwera Ibrahimah indicated that, the donation is in line with preparations towards rebuilding and restructuring the NDC party towards election 2024.
She advised the branch executives to work very hard and make good use of the motor bikes in order to deliver victory for the NDC in the next general elections.
Mr. Gafaru Soale who is the chairman of the Kigbatito 'A' branch was full of praise and appreciation for Hajia Zuwera Ibrahimah as this is the first since 1992 that, branches within the constituency are receiving so much attention and support. "We thank Hajia Zuwera so much."
He made a commitment to use the motor bike to the advantage of the party.
Another branch member, madam Paulina Boogla commended the Hon. MP for keeping her promise and indicated that, the motor bikes are going to energize the rank and file of the party within the constituency.
In a related development, the Hon. MP earlier donated fifteen (15) motor bikes to the Konkomba ward and she has made a firm promise to replicate similar donations in the Kafaba, Makango, Salaga and Kpembe wards.
Hajia Zuwera Ibrahimah was accompanied by the Savannah regional Youth Organiser Alhaji Inusah Mahama, Savannah Regional Deputy Treasurer Mr. Haruna Aziz, Alhaji Adam Kiwuribe, a Senior Member of the party, Constituency Vice Chairman Alhaji Awudu Abbah, Constituency Secretary, Alhaji Yussif Hairat, Constituency Deputy Secretary Mr. Awari Lawal and Mr. Imoru Tahiru a Constituency Executive Member as well as Mr Kwabena Andrew and Mr Sulley Saaka both of the office of the MP.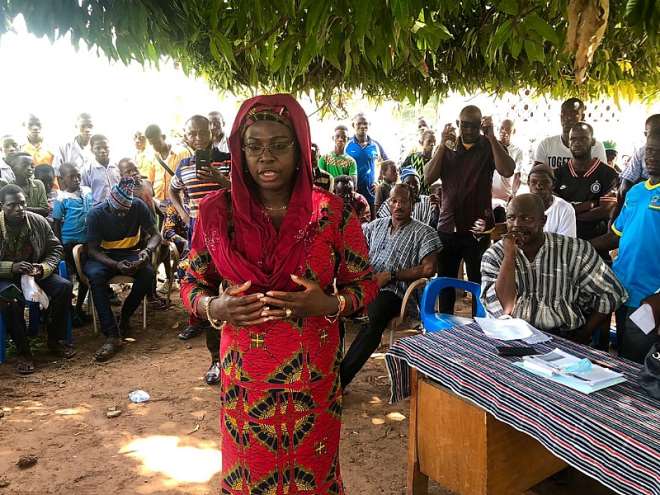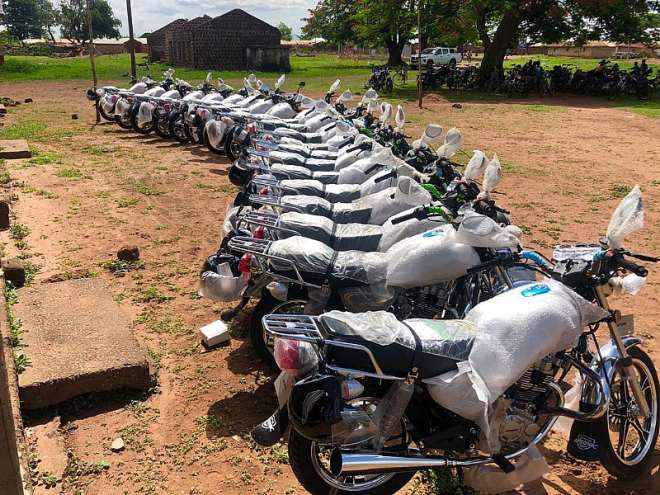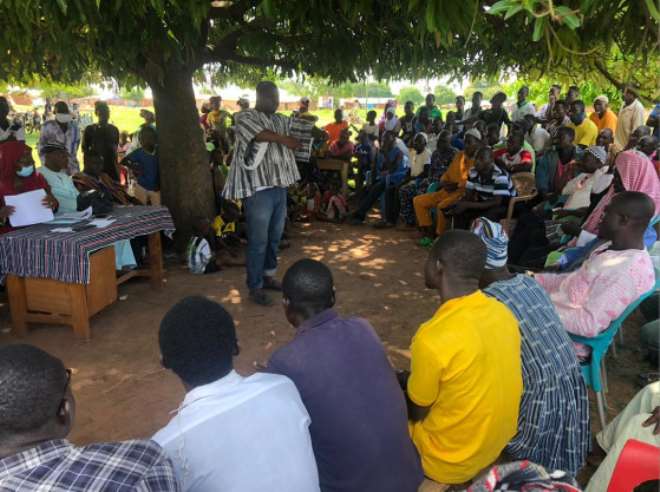 AMA GHANA is not responsible for the reportage or opinions of contributors published on the website.