Ghana's Scofray Nana Yaw Yeboah, a young dynamic Transformational Coach has joined the legacy of great achievers and made history by emerging as the first African to graduate from the world-acclaimed coaching institution the Ideal Coaching Global.
The successful ceremony took place on the Monday between the hours, 12 am, and 2:30 am, during a virtual graduation.
Scofray Nana Yaw Yeboah, is a Transformational Coach, Certified Professional Corporate trainer, and the lead consultant for Zoweh Global Consult, graduated and got certified by Ideal Coaching Global in San Francisco, California, the USA, as ontological mindfulness and ecological coach.
The coaching school is among the few accredited coaching training program (ACTP) by International Coaching Federation that runs a nine-month coaching course rooted in ontology, mindfulness, and ecology in the world. The school prepares its students for ICF's Associate Certified Coach(ACC), Professional Certified Coach(PCC), and Master Certified Coach(MCC) with structured core areas such as Foundation for Coaching & ICF Competencies, Coaching in Action & Neuro-Linguistic Programming (NLP), Mastery, Language, & Ontology, and Coaching Spirit & Completion
In an up-close with Scofray after the graduation ceremony, he said this feat is a 13-year old dream come true, especially when I consider how expensive coaching school can be and the challenging background I had.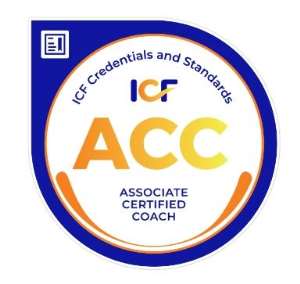 Every international coach worth his or her salt would want to receive topnotch, experiential, global best practices and ICF competencies-based training or education that leads to being certified and accredited to practice coaching. At Ideal Coaching Global, ICG, as we affectionately call the school, you are not spoon-fed nor taught how to be life-transforming coaching.
The methodologies and course structure trigger these experiences out of your inner strength, so you are not just there to accumulate knowledge and get certified. But you are guided to evolve and evoke the beingness of a powerful, result-oriented, and life (personal and corporate) transforming coach. All the training you receive is geared towards International Coaching Federation's PCC, and that is what I am aiming at after I satisfy other essential processes.
My life is all about human capital development, so coming this far stimulates me to do more extraordinary exploits in a near nonexistent coaching career or industry practice in Ghana. I want to partner with other like-minded professionals to popularize coaching as one of the globally accepted high-end strategic and result-oriented human capital investments and interventions for personal, corporate, and national growth and development.
Being the first ICG graduate from Africa, it behooves me to lift and uphold the standards of excellence in coaching the school stands for and keeping soaring higher. This gives me a double for being the first student globally to have studied and graduated with a diploma in leadership from the Institute of Commercial Management, United Kingdom, since the start of the course in 2017. By grace and determination, I will be the first also with Advanced Diploma in Leadership from ICM globally.
Coaching, according to the international coaching federation, is a thought-provoking questioning base journey between a client/coachee and coach. So in ontology mindfulness and ecology, we are focused on the embodiment of a coachees' beingness to birth awareness, possibilities a and opportunities.
With my background in Leadership, Management studies, Branding, and healing memories, coupled with this coaching certification, my clients and future clients will not only have the value I offer but firmly believe the journey ahead is continental and global waters.
He said one of his excitement is that he represented and sold Ghana well, so much so that some of his course mates are nursing the intention to visit Ghana soon.
In his final words, he said dreams do come true with perseverance, dedication, and sacrifice connected to one's strength and passion. So anyone with great goals should not give up, and that someday the charcoal seller's child would wear all white.
AMA GHANA is not responsible for the reportage or opinions of contributors published on the website.